The RCPAQAP Board
Our Board of Directors.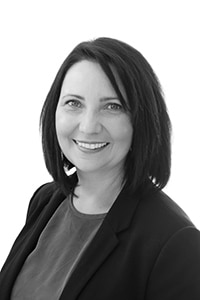 Dr Rebecca Adams
B.Mus A.Mus.A MBBS (Hons 1) FRCPA GAICD
Board Member
Dr Rebecca Adams graduated in medicine with First Class Honours from The University of Queensland in 2004, receiving the University Medal for Medicine, and several other academic prizes including the Lilian Cooper Prize for highest overall achievement over four years. She was awarded Fellowship of the Royal College of Pathologists of Australasia (RCPA) in 2014, and in 2019 also became a graduate of the Australian Institute of Company Directors.
Rebecca is a haematologist at Sullivan Nicolaides Pathology whose practice encompasses a broad range of diagnostic haematology. She also maintains a strong interest in education and training, and is the Training Network Coordinator for Haematology Advanced Training in Queensland as well as the Associate Chief Examiner in Haematology for the RCPA.
She serves on a number of committees, including the RCPA Queensland State Committee, the RCPA Haematology Advisory Committee, and the RPCA Overseas Trained Specialist interview panel, and is currently Chair of the Pathology Update Haematology Scientific Program Committee and a senior lecturer at The University of Queensland.
Richard Fogl
BCom(1981) LLB(1983) New South Wales, England and Wales, and Hong Kong qualified solicitor
Board Member
Richard Fogl is a solicitor and was the principal legal adviser to RCPAQAP and The Royal College of Pathologists of Australasia for many years prior to his retirement from full time legal practice in 2020. Richard was admitted as a solicitor in NSW in 1984 and has practiced as a lawyer in Australia, Hong Kong and England. He has extensive experience in advising company boards on a wide range of commercial and governance issues.
Richard was an elected board member for 5 years and also led the Australian life sciences and healthcare practice for 7 years at a major international law firm. He has advised global pharmaceutical and medical device companies as well as many health services companies during his legal career. Richard has also been the pro bono lawyer for indigenous health providers.