The RCPAQAP board
Our board of directors.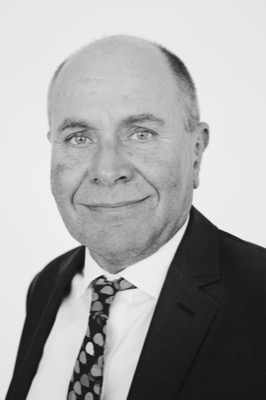 Assoc Prof Tony Landgren
MBBS LLB FRCPA FACLM MRACMA MAICD Barrister & Solicitor, Supreme Court of Victoria
Chair
Tony Landgren trained in Anatomical and Forensic Pathology in Victoria and was admitted to Fellowship of the Royal College of Pathologists of Australasia in 1990. His subspecialty interests include head and neck pathology, hepatobiliary pathology, lung pathology, renal pathology and biotechnology law.
He's the National Medical Director and Chief Pathologist at Australian Clinical Labs (formerly Healthscope Pathology) and the Director of Anatomical Pathology at the Royal Melbourne Hospital.
Tony has also been admitted as a Barrister and Solicitor of the Supreme Court of Victoria and is an Associate Professor of Pathology at the University of Melbourne.
Through his role as Chair of the Board of Education and Assessment, he's a Director of the Royal College of Pathologists of Australasia, with responsibility for training all pathology disciplines, the conduct of examinations, assessment of overseas-trained specialists and laboratory accreditation for training.
Tony has been a Board member of the National Association of Testing Authorities since 2016.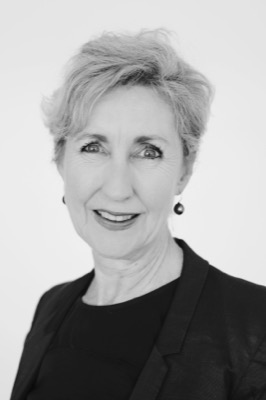 A/Prof Beverley Rowbotham
MBBS (Hons 1) MD FRACP FRCPA GAICD
Board Member
Bev Rowbotham is a pathologist and non-executive Director
with a broad governance experience in healthcare, commerce,
government, and the non-profit sector. She has a career-long
interest in the provision of high-quality healthcare services. She
is Director of Haematology at Sullivan Nicolaides Pathology, past
President of the Royal College of Pathologists of Australasia and
has chaired the Australian Medical Association's policy-making
body, Federal Council, since 2014. Other roles have included
President of the Royal College of Pathologists between 2007 and
2009, and President and Chair of the Association for Childhood
Language and Related Disorders from 2001 to 2012.
Bev is currently a Federal Councillor for the Australian Medical
Association (Pathology Craft Group) and Clinical Lead of
Pathology for the National E-Health Transition Authority. She's
the Chair of the National Pathology Accreditation Advisory
Council, a member of the Medicare Benefits Schedule Review
Taskforce and a director of the Avant Mutual Group, the AEIOU
Foundation and Genome One.
Prof Andrew Clouston
MBBS PhD FRCPA FFSc(RCPA)
Board Member
Dr Andrew Clouston graduated in medicine from the University of Queensland and trained in anatomical pathology at the Princess Alexandra Hospital, developing a special interest in gastrointestinal and liver pathology. Since being awarded a PhD for studies into liver allograft immunopathology his research, funded by grants from the NHMRC, NIH and other funding bodies, has included studies on liver fibrosis, fatty liver disease, liver allograft rejection and gastrointestinal cancer.
He is currently the managing partner of Envoi Specialist Pathologists, a private practice in Brisbane specialising in gastrointestinal pathology that also has a strong emphasis on teaching and internationally competitive research. In addition, he is a visiting senior specialist to the Royal Brisbane and Women's Hospital, Professor of Molecular and Cellular Pathology at the University of Queensland and Clinical Fellow at the Queensland Institute of Medical Research. He has served on a range of national and international committees including the International Consensus Panel for Liver Allograft Pathology, the International Collaboration on Cancer Reporting (ICCR) authoring committee (liver cancer), the National Bowel Cancer Screening Programme, and Australian Cancer Network/NHMRC committees for surveillance protocols in a range of gastrointestinal disorders. He is a frequent presenter at national and international conferences and in 2017 was selected as the RCPA Visiting Lecturer to Overseas.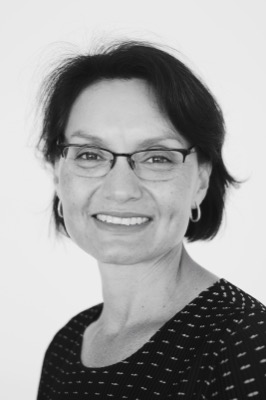 Dr Jeanne Tomlinson
MBBS FRCPA FIAC MBA
Board Member
Tomlinson graduated from the University of Western Australia in
1990, receiving its Rolf ten Seldam Gold Medal in Pathology. She
obtained the fellowship of the Royal College of Pathologists of
Australasia in 1997 and the International Academy of Cytology in
2000.
She also attained a master's degree in Business Administration
at the UNSW Business School – Australian Graduate School of
Management in 2004. Having worked in both public and private
sector laboratories, Dr Tomlinson is currently Medical Director at
Laverty Pathology.
Dr Tomlinson has been a director of the Royal College of
Pathologists of Australasia through her roles on Council as
Honorary Secretary and Treasurer and continues to work as an
examiner for the Royal College of Pathologists of Australasia in
Anatomical Pathology.
Dr Arthur Morris
BSc (Hons 1) MD D(ABMM) FRCPA FFSc(RCPA) CMInstD
Board Member
Arthur Morris obtained his undergraduate science and medical
degrees from the University of Otago and his MD from the
University of Auckland. He trained in clinical microbiology in
Auckland and obtained his RCPA fellowship in 1989.
Dr Morris recently completed his term as chair of the RCPAQAP
Microbiology Programme, is a member of the RCPA Overseas
Trained Specialist interview panel and a College examiner in
clinical microbiology.
He has governance experience in listed and unlisted companies
and not-for-profit trusts and charities. He is a charter member of
the New Zealand Institute of Directors.
Dr Janice Fletcher
MBBS (Hons 1) MD BSc FRACP FRCPA
Board Member
Janice Fletcher is a Paediatrician, Geneticist and Genetic
Pathologist. She trained in metabolic diseases and biochemical
genetics in Sydney and Melbourne, before moving to Adelaide.
As the Clinical Director, Genetics and Molecular Pathology,
SA Pathology, she is responsible for the delivery of genetic
laboratory services for the people of South Australia.
Her interests include professional education, achieving quality
outcomes in newborn screening and genetic diseases, and
improving the interface between the laboratory and the clinician.
She is actively involved in bringing cost-effective next-generation
sequencing into routine clinical use. She is a member of a
number of professional and government committees and is the
immediate past president of the South Australian branch of the
Australian Medical Association.