Meet the Team
Our team is made up of committed and highly skilled individuals. We are proud of the diversity, not just of gender or cultural background, but also of thought, experience, and expertise. This diversity helps us evolve our approaches, understand the impact of our programs and plan for the future.
Professor Tony Badrick
Chief Executive Officer
Qualifications:
BAppSc, BSc, BA, MLitSt (Math), MBA, PhD(QUT), PhD(UQ), FAIMS, FAACB, FACB, FAIM, Member Aust Maths Soc, FRCPA (Hon), FFSc(RCPA)
Tony was Associate Professor, Faculty of Health Sciences and Medicine at Bond University for 4 years before becoming the CEO of the RCPAQAP in 2015. He is an Adjunct Professor School of Pharmacy and Pharmacology, Griffith University, Gold Coast, Honorary Associate Professor, National Centre for Epidemiology and Public Health Australian National University College of Health and Medicine, Honorary Associate Professor, Faculty of Medicine, Bond University, Gold Coast, and Visiting Fellow, Australian Institute for Health Innovation, Macquarie University.
He was also President of the Australasian Association of Clinical Biochemists (2003-2007), Chair of the Faculty of Science RCPA (2012-2018) and is Chair of the Education and Laboratory Management Committee of the Asian Pacific Federation of Clinical Biochemistry, and currently the Chief Examiner of the Faculty of Science of the Royal College of Pathologists of Australasia.
Tony has published over 150 peer-reviewed articles mainly on the themes of Quality Control, Quality Management and Clinical Biochemistry.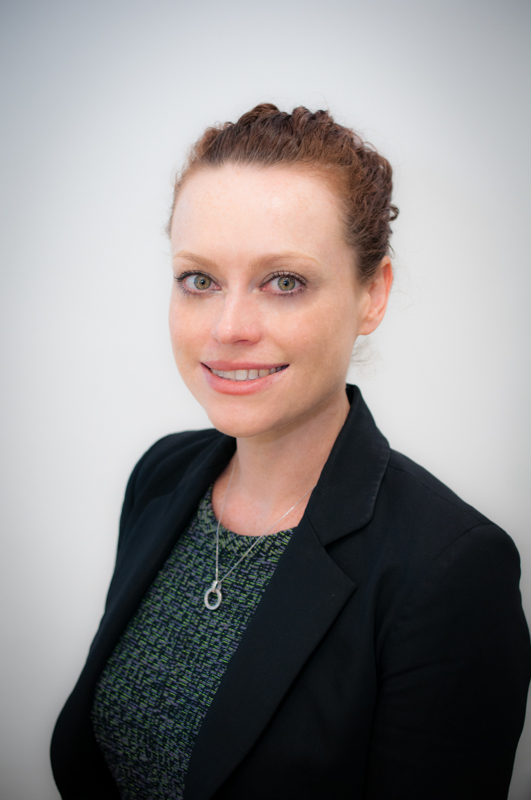 Dr Louise Wienholt
Manager - Commercial Strategy and Business Development
Qualifications:
MSc (Biomedical), MScMed, DBA, FFSc(RCPA)
Louise is the Manager of Commercial Strategy and Business Development at the Royal College of Pathologists of Australasia Quality Assurance Programs (RCPAQAP) and a Lecturer at the Sydney Medical School, University of Sydney. She has a Bachelor of Biomedical Science, a Master's of Science in Medicine specialising in coeliac disease, a Doctorate of Business Administration focusing on quality in diagnostic pathology testing and is a Fellow of the Faculty of Science of the Royal College of Pathologist of Australasia in the discipline of Immunopathology.
Louise is a member of a number of professional boards and organisations including Australian Society of Clinical Immunology and Allergy (ASCIA), the Medical Advisory Council of Coeliac Society of Australia and the Sydney Business School. She has held a number of management roles in Immunology and Infectious Serology and has authored over 20 peer-reviewed publications.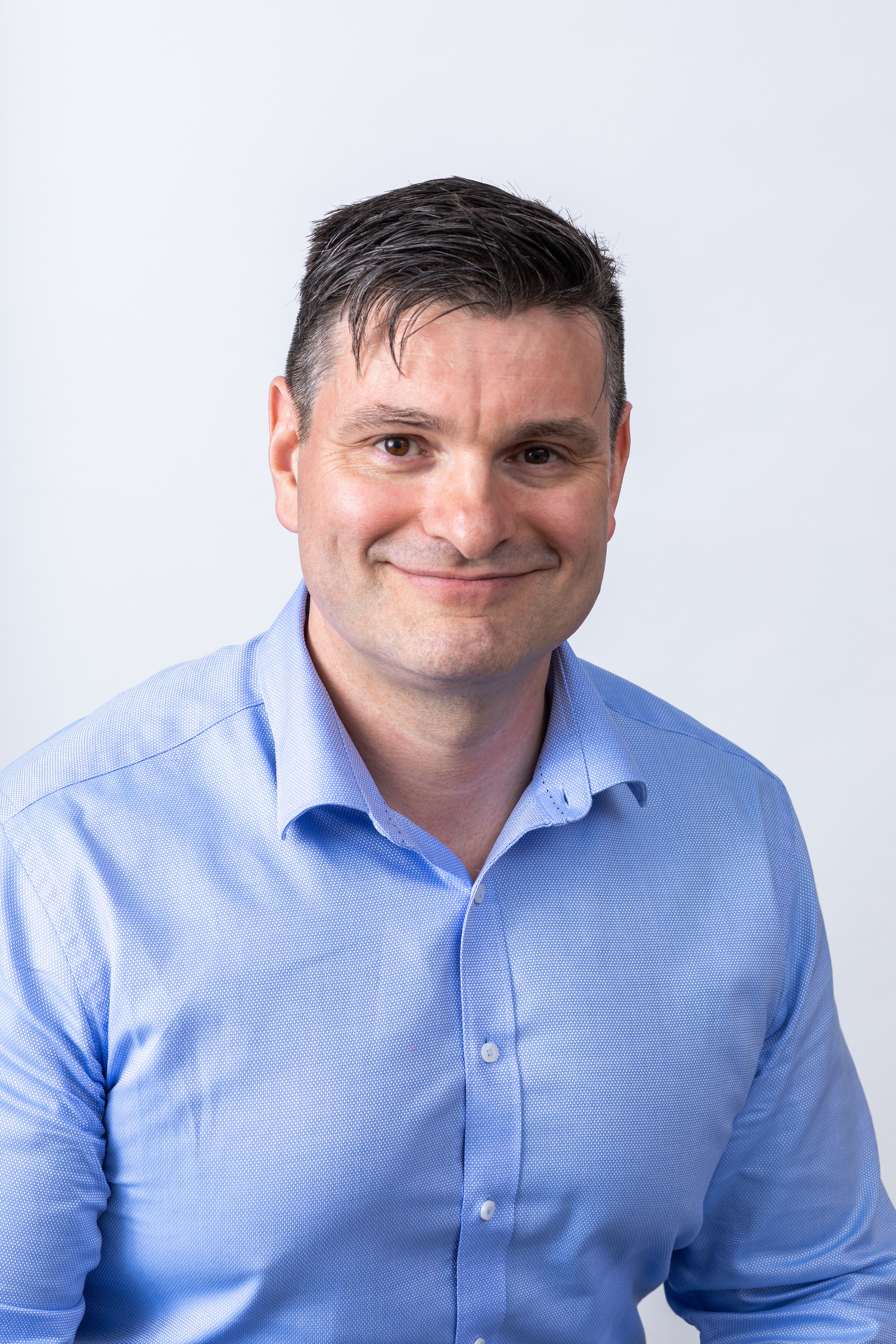 Derek Holzhauser
Chief Information Officer
Derek Holzhauser is the Chief Information Officer at RCPAQAP. He brings 20 years worth of experience in pathology informatics. Derek has held previous pathology informatics roles at St Vincent's Hospital, Cerner Corporation, and most recently as a Computer Manager for Sydney and South Western Sydney Local Health Districts.
He has a Bachelor of Biomedical Science and a Master of Applied Science in Biopharmaceuticals. In his role at the RCPAQAP, Derek is responsible for developing transformative information technology solutions and services.
Derek is leading the project responsible for developing RCPAQAP new software system which will transform the delivery of our EQA programs.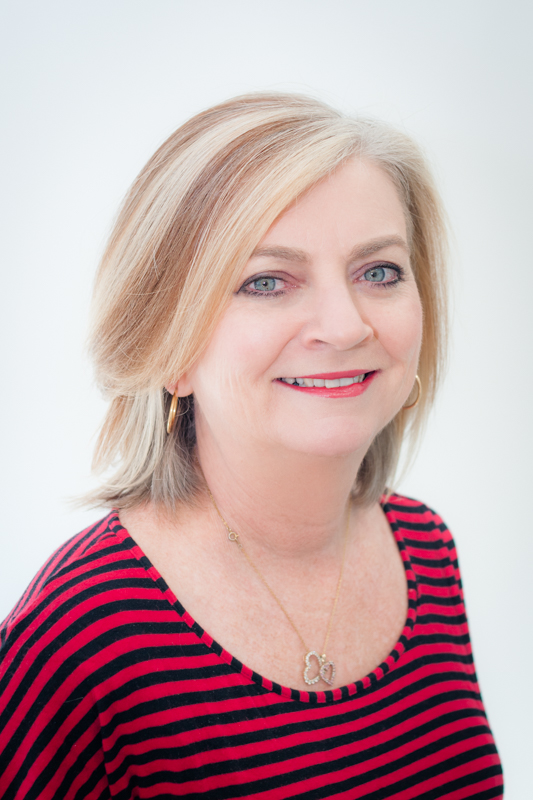 Jennifer Ross
Quality Manager
Qualifications:
B App Sc CT(ASC) CT(IAC)
Jenny trained in a number of pathology disciplines including microbiology, haematology and histology at the Queensland State Health Laboratories before commencing at the Royal Brisbane and Womens' Hospital in the mid 80's where she began her career in diagnostic cytopathology. Jenny became Cytology Manager at QML Pathology in 1995 and took a strong interest in quality assurance, staff training and continuing education activities. In 2010 Jenny became the Manager for the RCPAQAP Cytopathology Program and oversaw its relocation from Brisbane to Sydney in 2013. An active member of the Australian Society of Cytology for many years, Jenny has held committee positions in both QLD and NSW, including State Councillor (QLD), National Secretary, Chair of the Board of Education and Editor of Cytoletter. She was recently elected as President of the Society and also represents the Society on the National Certification Scheme for Medical Laboratory Scientists Project. While Jenny maintains an active role in the RCPAQAP Cytopathology Program as an Advisory Committee member and has a keen interest in the implementation of the Renewed National Cervical Screening Program – she is a member of the Quality & Safety Monitoring Committee for the Renewal – in 2015 she was appointed Quality Manager for the RCPAQAP.
Joanna Gray
Manager - Biosecurity
Joanna has a Bachelor of Applied Science majoring in Microbiology from the University of Technology, Sydney. She has approximately 40 years' experience in microbiology and quality management, a black belt in six sigma and lean, a broad range of experience in training (Certificate IV in Training and Assessment) and other business improvement roles in the pharmaceutical and medical industries in organizations such as;
Johnson & Johnson Medicals
GlaxoSmithKline (GSK) Pty Ltd
Cochlear Ltd
RCPAQAP Pty Ltd
For the past 20 years Joanna has been an accredited Evaluator for Business Excellence Australia who annually host the Australian Business Excellence Awards.
Since 2009 Joanna has held the position of RCPAQAP Biosecurity Program Manager providing Australian and a select number of overseas laboratories with proficiency testing surveys and educational modules for Security Sensitive Biological Agents (SSBA's), other potential agents and emerging communicable diseases threats to Australia.
Since 2018 Joanna has been Manager- Molecular Infectious Diseases program and in April, 2019 was asked to assume responsibility for Molecular Genetics as Manager- Molecular Genetics.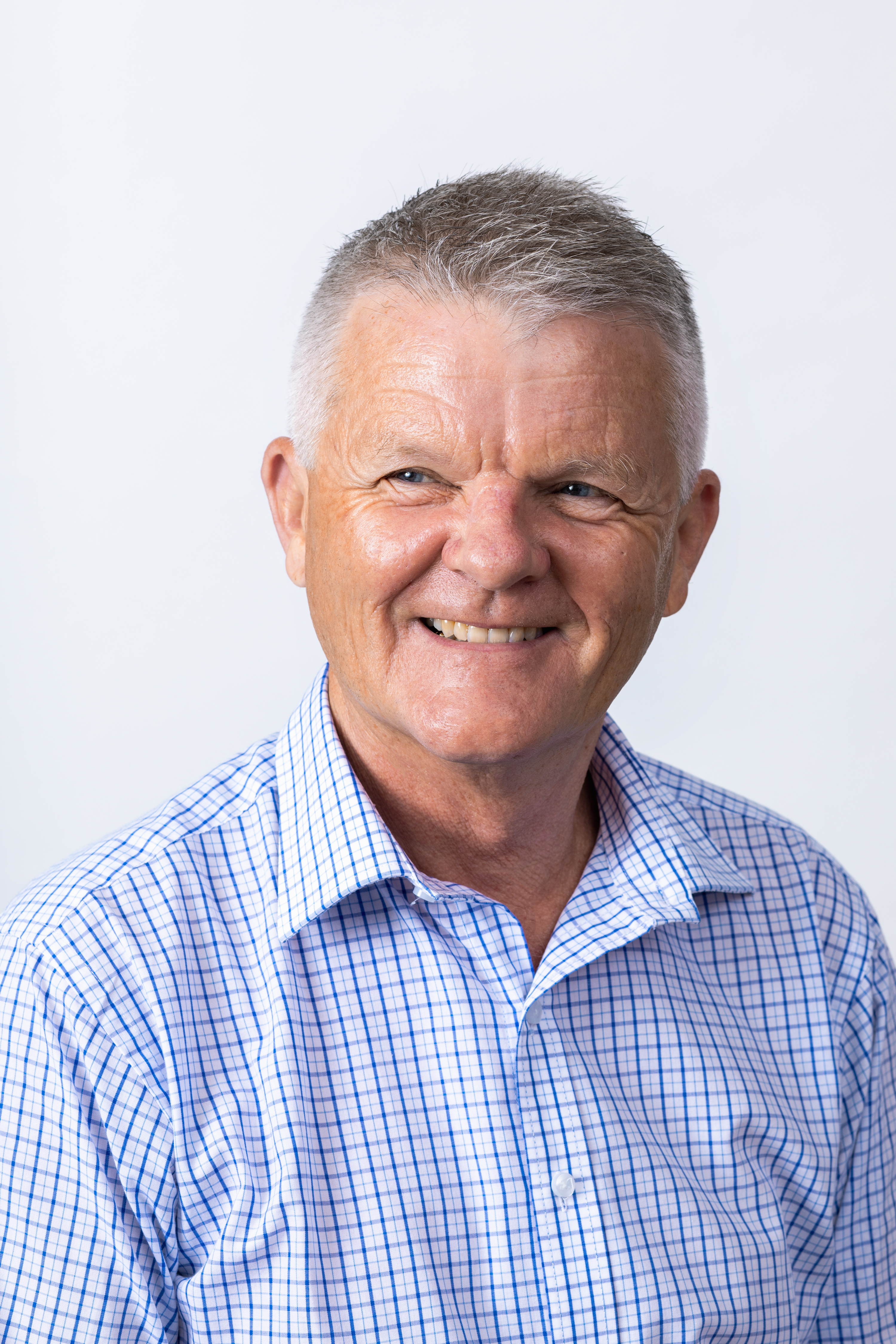 Peter Graham
Manager - Blood Disciplines
Peter is the Manager of the Blood Disciplines at the Royal College of Pathologists of Australasia Quality Assurance Programs (RCPAQAP). Blood Disciplines encompasses Chemical Pathology, Haematology, Transfusion, Serology and Immunology. He has a Bachelor of Science and a Master of Applied Science – Clinical Biochemistry.
Peter is a member of the Australasian Association for Clinical Biochemistry and Laboratory Medicine Executive and continues to assist in a broad range of NATA accreditation inspections. He has worked in laboratory and management roles in clinical pathology related areas for over 30 years.
Both his clinical and accreditation experience has led to an ongoing interest in improving patient outcomes through quality assurance.
Julia Pagliuso
Manager - Tissue Disciplines
Julia has a Bachelor of Science from the University of Sydney, the Certificate of the Australian Society of Cytology, the Certificate of the International Academy of Cytology and a Master of Business Administration from the University of Technology, Sydney (UTS). Prior to her role at the RCPQAP, experience includes various appointment at Royal Prince Alfred Hospital including Laboratory Manager of Tissue Pathology and Diagnostic Oncology, Senior Scientist in Charge of Cytology and Special Projects Officer in Laboratory Information Services.
Julia has had an active interest in quality and continuing education throughout her career and now manages the Anatomical Pathology and Cytopathology disciplines at the RCPAQAP. She has held committee positions within the Australian Society of Cytology and is currently a member of the Biomedical Course Advisory Committee (UTS).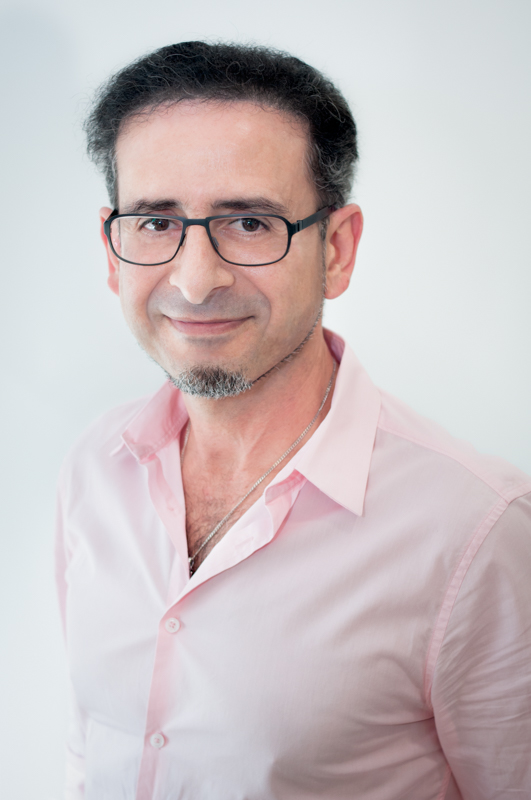 John Sioufi
Manager - User Experience
John Sioufi is a long-standing member of the RCPAQAP staff having worked previously at Westmead Hospital and Macquarie Pathology Laboratories and is highly experienced in all facets of haematology. John commenced his employment with the RCPAQAP Haematology in 1990, obtaining his role as manager from 1998 to 2017.
John has taken on the role of Manager, User Experience, where he ensures alignment of the internal and external user experience of RCPAQAP platforms with key customer and business needs. John plays an integral part in the development of myQAP, the new RCPAQAP software platform, where he is responsible for controlling program requirements, enforcing setup standards and supporting software configuration.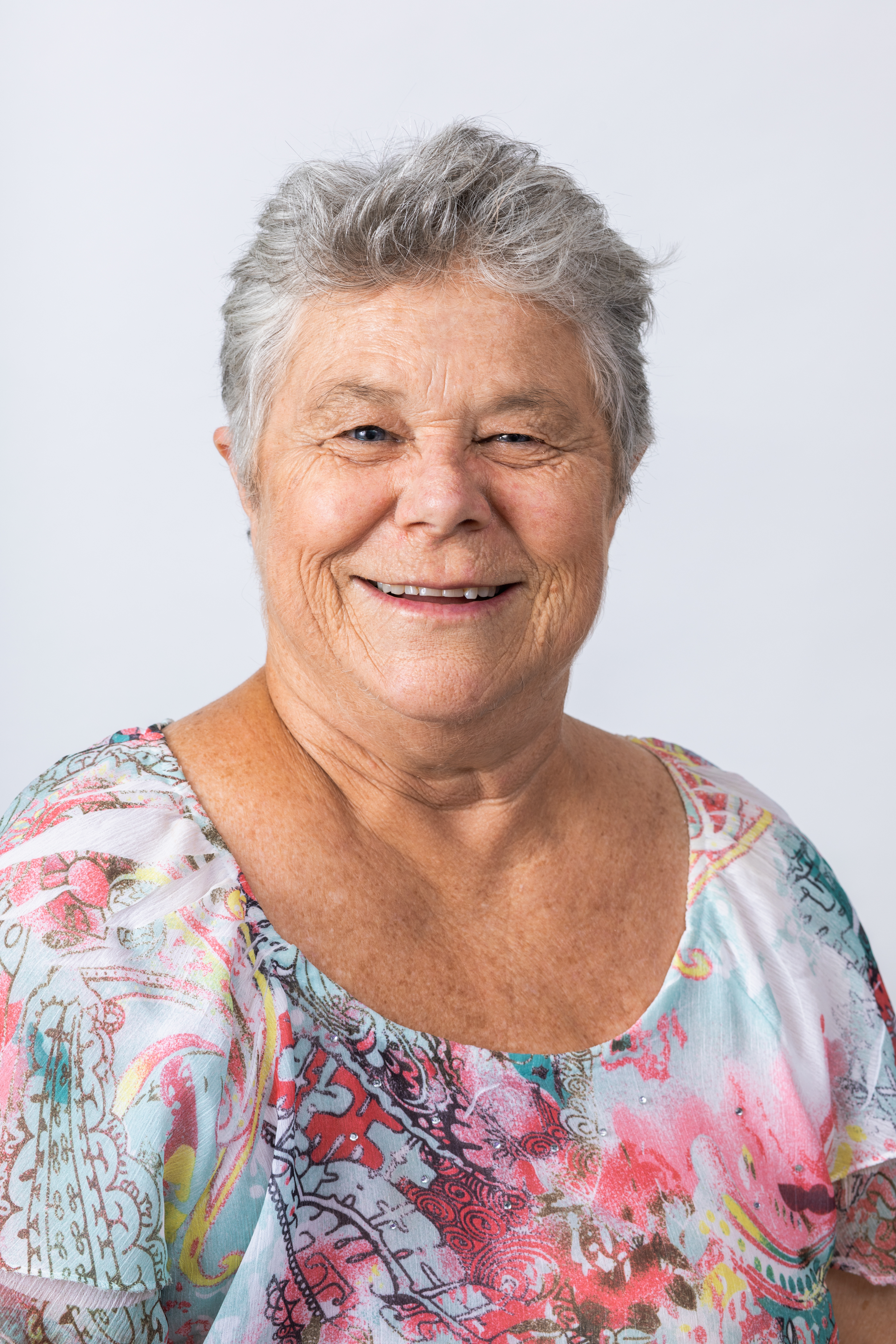 Stephanie Gay
Scientist - Informatics
Stephanie has a Bachelor of Science Degree from Australian National University and has 30 years experience in Private Pathology before joining RCPAQAP in 2013.
Stephanie was appointed the Manager of Chemical Pathology for Hampson's Pathology in Newcastle in 1995, and moved to the position of Area Manager for New England in 2006 and subsequently moved to take up the position of Area Manager for Riverina in 2011. The role of Area Manager involved responsibility for both pre- and post-analytical aspects of Pathology, which lead to an ongoing interest in the quality aspects of these areas.
Stephanie is a NATA assessor and has performed assessments in both Chemical Pathology and pre-analytical areas.
Anthony Green
Manager - IT Systems
Anthony has extensive education and experience in many areas including Electronic Engineering, Office Administration, Information Technology, Web Development and Network Management.
Working with the RCPAQAP for over a decade, Anthony has been managing the day to day operations of the Organisation's computing infrastructure and overseen the merging of multiple QAP offices into a single purpose-built location in St Leonards.
As well as being focussed on Health and Wellbeing, Anthony is also passionate about the environment and is a member of the RCPAQAP 'Green Team', working to reduce their Carbon Footprint.
Elizabeth Haremza
Manager - Microbiology
Qualifications:
BSc, MSc
Elizabeth started her career in microbiology 35 years ago as a trainee scientific officer. She has a Bachelor of Science (UTS) and a Master's Degree in Science Management (UTS). Elizabeth has been Program Manager for the RCPAQAP Microbiology since 2006. She has a passion for leadership and mentoring and has enjoyed watching the ongoing growth and development of staff members.
Dr Torsten Theis
Senior Scientist – Biosecurity
Qualifications:
BSc, MSc (Biotechnology), PhD (Molecular Microbiology)
Torsten is the Senior Scientist at the Biosecurity Department of the Royal College of Pathologists of Australasia Quality Assurance Programs (RCPAQAP). He received his PhD in Molecular Microbiology from the Berlin University of Technology (Germany). A post-doctorate fellow and lecturer at University Colleges London (UK), University of Sydney and University of Technology Sydney, he investigated different aspects of the multidrug-resistant phenotype of Staphylococcus aureus. Torsten joined RCPAQAP in 2010, and is responsible for all program aspects that require PC3/PC4 laboratory work, including researching, evaluation, and preparation of specimens to be used in the Proficiency testing programs (PTP) offered by RCPAQAP Biosecurity. He has authored over 15 peer-reviewed publications and liaises with leading specialists in the fields of public health, forensics and counter-bioterrorism, researching current issues and authoring educational material and reports.
In collaboration with the Laboratory Strengthening and Biorisk Management department at the World Health Organization, Torsten is the RCPAQAP project lead for the development of PTPs for the detection of arboviruses, coronaviruses, and agents responsible for viral haemorrhagic fevers.
Wayne Randle
Head of Infrastructure
Wayne is the Head of Infrastructure at the Royal College of Pathologists of Australasia Quality Assurance Programs (RCPAQAP)
Wayne has over 20 years of experience in all aspects of Logistics and Supply Chain.
Before joining RCPAQAP, Wayne was the Operations Manager for two high volume direct to consumer and 3PL operations across the Medical, Healthcare, and Fashion Industries, along with International Agencies and Customer Service teams throughout the APAC region.
With a critical focus on operational efficiencies, productivity improvements, and the environment, Wayne has always implemented and lead change across areas of manufacturing automation, packaging design, logistics efficiencies, and customer service.
Wayne's support team includes Logistics and Distribution, Customer Service, Operations, Procurement, Facilities, and Laboratory Services.