Advisory Committee Chairs
Dr Jenny Robson MBBS (I Hons), FRACP, FRCPA, FACTM
Serology Chair
Jenny is an infectious disease physician and microbiologist who has worked at Sullivan Nicolaides Pathology in Brisbane for the past 30 years. Prior to that, she trained at the Royal Brisbane Hospital, Royal Prince Alfred Hospital in Sydney, and Woden Valley Hospital in Canberra. As a clinical microbiologist, she oversees the Microbiology, Serology and Molecular Pathology Laboratories and has a broad range of interests including travel medicine, tropical medicine, immunisation, zoonoses, public health, antibiotic resistance, infection control and molecular diagnosis of infectious diseases. She currently serves as a private pathology observer on the Public Health Laboratory Network (PHLN).
Prof William Rawlinson AM FAHMS BSc(Med) MBBS PhD (Cantab) GCM FRACP FRCPA FASM FFSc
Biosecurity Chair
Director of Serology and Virology Division (SAViD), Director Organ and Tissue Donor screening laboratory, Director NSW State Reference Laboratory for HIV, Chair Biosecurity Quality Assurance Program (QAP) RCPAQAP, Deputy Chair Serology Quality Assurance Program (QAP) RCPAQAP
William Rawlinson is a clinician scientist recognised internationally for translational research into human CMV in pregnancy and other immune compromised clinical states. He established, and oversees, serology and virology clinical research programs, statewide transplant donor screening, and national quality programs for serology and biosecurity. The laboratory he directs studies pathogenesis of congenital CMV infection, clinical application of research findings to pregnant women and neonates, and novel antivirals. He is conjoint professor at UNSW with over 400 publications in basic research, diagnostic and clinical virology.
Dr Juliet Elvy BMedSci, BMBS, MRCP, FRCPath, FRCPA
Microbiology Chair
Juliet is a Consultant Clinical Microbiologist based at both Wellington Southern Community Laboratories and Medlab Nelson Marlborough, New Zealand.
She completed her training in the southwest UK in 2011 and moved to New Zealand in 2012. In her role as a clinical microbiologist, she has responsibility for a number of clinical microbiology laboratories across the South Island of New Zealand as well as the Wellington region. She is a fellow of both the Royal College of Pathologists of Australasia and the Royal College of Pathologists (UK). Her particular interests include antimicrobial resistance, antimicrobial susceptibility testing, antimicrobial stewardship and Choosing Wisely. She is passionate about quality and has been chair of the RCPAQAP Microbiology Advisory Committee since 2018. She is a key member of the New Zealand National Antimicrobial Testing Committee and the New Zealand Microbiology Network.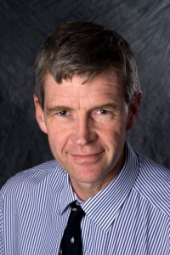 Dr Graham Jones MBBS BSc(med), DPhil, FRCPA, FAACB
Chemical Pathology Chair
Fields of Research: Quality of laboratory results; laboratory testing for kidney disease
Research Interests: pathology informatics, safe communication of numerical pathology results, biological variation of pathology results.
Society Memberships & Professional Activities: RCPA – a member of chemical pathology advisory committee; RCPAQAP – chair of Chemical Pathology advisory committee; current or previous member of national interdisciplinary committees on chronic kidney disease testing, diabetes diagnosis, reporting therapeutic drug concentration results, common laboratory reference intervals. Member of international committees on traceability of laboratory results (JCTLM) and laboratory testing for chronic kidney disease.
A/Prof Neil McGill
Synovial Fluid Chair
Neil McGill is a Clinical Associate Professor in the Sydney Medical School, University of Sydney and a consultant rheumatologist at Royal Prince Alfred Hospital. He is primarily a clinician and has had a career-long interest in crystal-induced arthritis, especially gout. He is the inaugural Chair (since 1997), Synovial Fluid RCPAQAP. The program provides quality assurance and teaching of synovial fluid examination for crystals to laboratories throughout Australia and further afield. Distribution of synovial fluid samples, yearly on-line teaching and in person workshops are included in the program. He has provided many publications on gout and calcium pyrophosphate dihydrate deposition arthropathy. The synovial fluid crystals teaching activities are assisted by world-class photographic and computer equipment in the Department of Rheumatology at Royal Prince Alfred Hospital.
Dr David Moffat
Anatomical Pathology Chair
Dr David Moffat is a Consultant Anatomical Pathologist at Flinders Medical Centre, Adelaide. He trained as a pathologist in Glasgow, UK, and migrated to Australia in 2005. He is currently Co-Chief Examiner in Anatomical Pathology for the RCPA. He has been Chair of the Tissue Disciplines since 2015. Dr Moffat's particular interests include respiratory pathology, haematopathology and non-cervical cytology.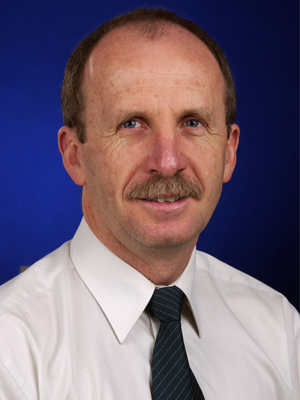 A/Prof David Roxby PhD MAppSc AFRCPA FFSc[RCPA]
Transfusion Chair
David is Head; SA Pathology Transfusion Service, South Australia and an Associate Professor in the College of Medicine and Public Health, Flinders University. He gained his PhD in the field of Transfusion Medicine from Flinders University and also holds an Associate Fellowship of the Royal College of Pathologists of Australasia (RCPA) and is a Fellow of the Faculty of Science, RCPA.
Over the years he has been very active as a teacher, supervisor and examiner in science, medicine, nursing and midwifery. As well he has been the recipient of numerous awards, research grants and publishing more than 40 peer-reviewed scientific papers.
David has participated in numerous national committees including the National Pathology Accreditation Advisory Committee (NPAAC) Transfusion Working Group, Medical Testing Accreditation Advisory Committee (MTAAC), National Blood Authority (NBA), and as a member of the Australian Red Cross Blood Service Advisory Committee. Currently, he is chair of the Transfusion RCPAQAP. He has also been involved with the Australian & New Zealand Society of Blood Transfusion (ANZSBT) over many years, serving as a Council member and Honorary Treasurer for 11 years and chairing the Scientific Subcommittee, now the Transfusion Science Standing Committee for 9 years.
His particular areas of interest include the interface between the laboratory and clinical practice, improvement in transfusion practices, critical bleeding and massive transfusion and the safe and appropriate use of blood and blood products.
A/Prof Ken Sikaris BSc(Hons), MBBS, FRCPA, FAACB, GAICD, FFSc
KIMMS Chair
After completing science and medical degrees at Melbourne University, where he is now an associate of the Department of Pathology, Ken worked as Director of Chemical Pathology at St Vincent's Hospital in Melbourne as well as Gribbles and Dorevitch Pathology. Ken is now a chemical pathologist at Melbourne Pathology and Director of Clinical Support Systems at Sonic Healthcare. He was Chair of the RCPAQAP chemical pathology program between 1997 and 2004 and Chair of the KIMMS since 2010. Ken was also Chair of the International Federation of Clinical Chemistry (IFCC) Committee on Analytical Quality between 2003 and 2009. He is currently on the IFCC Committee on reference intervals and decision limits and also on the IFCC working group on the Quality of Interpretative Results. He has numerous other roles in Pathology and Clinical biochemistry but his central concern is around defining and maintaining the quality required in Pathology reports to improve clinical outcomes.
Dr John Giannoutsos
Haematology Chair
Dr Giannoutsos obtained his MBChB in South Africa at the University of Cape Town/Groote Schuur Hospital, following which he completed a B Mus at the University of Witwatersrand in Johannesburg. Subsequently, he trained in laboratory haematology followed by clinical haematology training at Groote Schuur Hospital and then worked as a haematologist in the United Kingdom. After a period of registrar training in haematology in Australia, he obtained the FRCPA in haematology in 2007. In 2009 he was appointed staff specialist in haematology at Nepean Hospital, where he is currently employed as part of the New South Wales Health Pathology service.
Topics on which Dr Giannoutsos has published in peer-reviewed journals include bone marrow pathology, while abstracts, posters and presentations include morphology, various clinical case reports and quality assurance. Dr Giannoutsos is a member of the Haematology Clinical Stream for NSW Health Pathology whose functions include the roll-out of digital morphology in NSW and is involved with a web-based morphology training project. He assumed the role of chair for the Haematology Advisory Committee of the RCPAQAP at the end of 2017.
A/Prof Bruce Bennetts BSc (Hons), PhD, FHGSA, RCPA FFSc
Molecular Genetics Chair
Bruce is the Head of the Department of Molecular Genetics at the Children's Hospital of Westmead. He has been involved in molecular genetics testing for over 30 years. His laboratory provides genetic testing for a wide range of rare diseases using various techniques including next-generation sequencing and Sanger sequencing. Bruce is passionate about translational research and collaborates with a wide range of clinicians and scientists to facilitate new testing opportunities.
Bruce is a member of the National Pathology Accreditation Advisory Council (NPAAC) and he has been the chair of the drafting committees for the NPAAC Massively Parallel Sequencing Requirements and the Human Nucleic Acid Testing Requirements. He is Deputy Chair of the Sydney Children's Hospital Network's Human Research Ethics committee.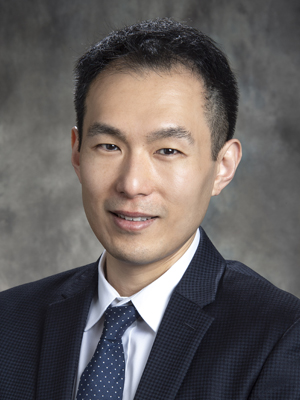 Dr Frederick Lee BSc MBBS(Hons) PhD FRACP FRCPA
Immunology Chair
Frederick is an Immunopathologist and Clinical Immunologist based at the Royal Prince Alfred Hospital, Sydney, and a Clinical Senior Lecturer at the University of Sydney Medical School. Following the completion of his specialist training in 2011, he received a doctorate for studies in the field of antiretroviral therapy from the University of New South Wales. He has been involved in the RCPAQAP since 2014 when he co-ordinated the transition of the Immunology Program to its present home.
At his diagnostic site, Frederick oversees autoimmune, immunochemical and flow cytometric testing, and he has a particular interest in HIV diagnostics and clinical management. He maintains an active role in vocational training as the current Co-ordinator of Advanced Training (Immunology) for Australia and New Zealand, and as an examiner for both the Royal College of Pathologists of Australasia (RCPA) and the Royal Australasian College of Physicians (RACP).